A few months ago I mentioned that I gave a 1.5 hour talk at a conference. It was at the Ontario Association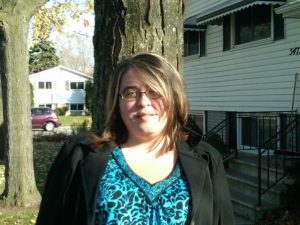 for Infant and Child Development (OAICD) and the topic was Our Journey: Finding Hope and Courage within Family-Centred Care.
The audience was small but perfect for my first solo presentation at a conference. I received the feedback from the conference in late November but was swamped with work and home stuff and didn't get a chance to post.
Here is what people had to say:
Fantastic! Definitely valuable insight that is needed to hear
Best presentation in the whole conference! I'll definitely be checking out her blog.
Moving! Absolutely fantastic that Tina would or could share her family's story with us. Nice to hear a mom's perspective vs staff. Helpful! Well spoken. Perfect resource sharing of blog & Janice Fialka info.
My favourite session of the whole conference
Loved this – so valuable
I'm hoping this is just the start to many more speaking engagements.